There are 206 articles attributed to this author.
Displaying articles 191 to 200.
INPUT DOES NOT EQUAL OUTPUT
Alex Lely?s Long Quest for the Holy Grail of Pool
Wed, 07 Nov 2007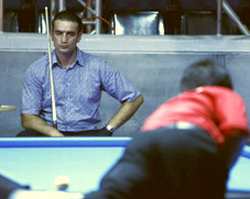 (Manila, Philippines)-- Some players call it getting in ?dead stroke.? Others call it ?free flowing mode.? Yet others call it being ?in the zone.? Whatever the moniker, it is the Holy Grail of playing for pool players. I


A SLOG IN THE MUD
The World Pool Championship qualifiers are the toughest test in pool
Fri, 02 Nov 2007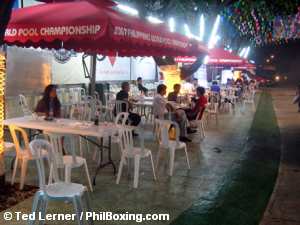 (Manila, Philippines)--It?s all about the grind, and who has the stamina, the will, and yes, it being professional 9-ball, the luck on their side to prevail. It?s a brutally difficult combination of factors to pull togethe


A BEER, A DATE, A BET, AND THE ?AMERICAN? GAME OF POOL
Thu, 18 Oct 2007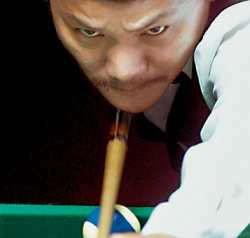 Angeles City, Philippines (Special to PhilBoxing.com) -- Last year?s World Pool Championship final in Manila featured two players, Ralf Souquet and Ronnie Alcano, who, on the surface, appeared to have little in common.


THE STUFF OF DREAMS? AGAIN
Mon, 15 Oct 2007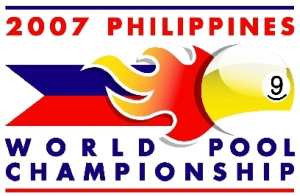 (Manila, Philippines) -- It was the stuff of wild and surreal dreams of every professional pool player. To play for their sport?s top honor in a colorful, exotic land where the game has roots stretching back over a century, and i