There are 189 articles attributed to this author.
Displaying articles 181 to 189.
MANNA FROM HEAVEN: 16 MORE ADVANCE TO THE CHINA OPEN KNOCKOUT STAGE AS THE SKIES OPEN UP OVER SHANGHAI
11 Jun 2011
(Shanghai, China)--The thick, hazy skies finally opened up over Shanghai this afternoon, bringing with it torrential downpours and booming sounds of thunder and lightning. Inside the Shanghai Pudong Yuanshen Stadium the unmistakable sounds of the summer monsoons would surely be interpreted differen


THE 9-BALL BABY SHOW IN SHANGHAI
10 Jun 2011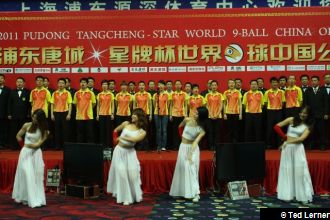 IMMONEN, ORCULLO AND SIX OTHERS THROUGH AS DAY 1 FINISHES AMIDST POMP AND PAGEANTRY AT THE CHINA OPEN (Shanghai, China)--Mika Immonen sure is getting a good workout here in Shanghai. Immonen, who two years ago co


THE LEGEND AND THE UPSTART HEAD IN TWO DIFFERENT DIRECTIONS
10 Jun 2011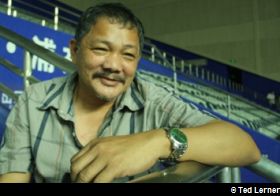 57 YEAR OLD REYES CRUISES WHILE WORLD CHAMP SEE STUMBLES ON FIRST DAY OF CHINA OPEN IN SHANGHAI. (Shanghai, China)--57 year old Efren "Bata" Reyes of the Philippines, perhaps the greatest player in the history of pool, sho


LOOMING SHOWDOWN IN SHANGHAI
09 Jun 2011
(Shanghai, China)--An all-star cast of the finest men and women professional pool players from around the world has finally arrived and settled in here in muggy and hazy Shanghai, China. The formalities have been completed; the players meeting, the press conference, and a lavish banquet of fine dini


ENCOUNTERS WITH EARL
09 Nov 2007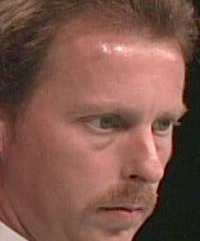 (Manila, Philippines)--It seems everyone backstage at the World Pool Championship has a personal story to tell about the great Earl Strickland and his bizarre rants and raves. Earl's always looking for a sympathetic ear in orde


INPUT DOES NOT EQUAL OUTPUT
Alex Lely's Long Quest for the Holy Grail of Pool
07 Nov 2007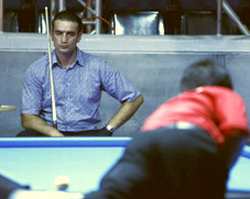 (Manila, Philippines)-- Some players call it getting in "dead stroke." Others call it "free flowing mode." Yet others call it being "in the zone." Whatever the moniker, it is the Holy Grail of playing for pool players. I


A SLOG IN THE MUD
The World Pool Championship qualifiers are the toughest test in pool
02 Nov 2007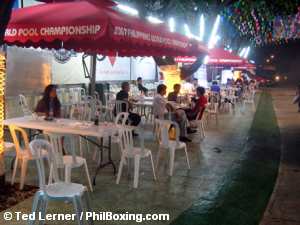 (Manila, Philippines)--It's all about the grind, and who has the stamina, the will, and yes, it being professional 9-ball, the luck on their side to prevail. It's a brutally difficult combination of factors to pull togethe


A BEER, A DATE, A BET, AND THE "AMERICAN" GAME OF POOL
18 Oct 2007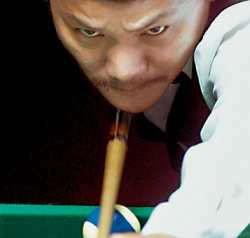 Angeles City, Philippines (Special to PhilBoxing.com) -- Last year's World Pool Championship final in Manila featured two players, Ralf Souquet and Ronnie Alcano, who, on the surface, appeared to have little in common.


THE STUFF OF DREAMS… AGAIN
15 Oct 2007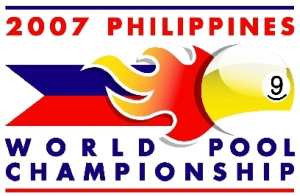 (Manila, Philippines) -- It was the stuff of wild and surreal dreams of every professional pool player. To play for their sport's top honor in a colorful, exotic land where the game has roots stretching back over a century, and i