There are 1,311 articles attributed to this author.
Displaying articles 61 to 70.
PACQUIAO SKIPS TRAINING
Thu, 27 Dec 2018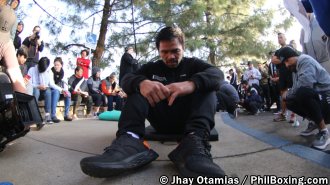 LOS ANGELES -- For the last three days since Manny Pacquiao arrived in LA to continue his intense training for his January 19th fight with Adrien Broner, I have not had a chance to visit with him. The Christmas Holidays


HBO Boxing Drops Curtain For the Last Time
Mon, 10 Dec 2018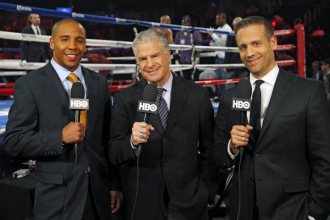 HBO Boxing was an institution for the last 45 years. They have presented more than 100O fights and for a while they were the top banana of boxing shows. But as they say, all good things must come to an end. For the gi


BREAKHAUS DOMINATES LOPES, RETAINS TITLES
Sun, 09 Dec 2018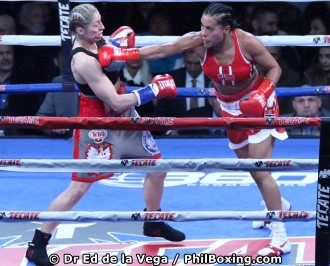 CARSON, CA -- Cecilia Braekhus of Oslo, Norway (35-0-0, 9KO) kept her record clean with a win by unanimous decision over a very determined Aleksandra Lopes (18-5-3,1) of Marshfield, MA at the StubHub Center here Saturday


JUAN FRANCISCO ESTRADA STOPS VICTOR MENDEZ IN 7
Sun, 09 Dec 2018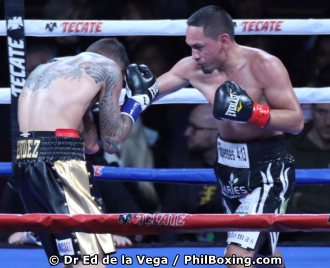 CARSON, CA -- Juan Francisco Estrada (38-4-0, 25KOs) of Hermosillo, Mexico forces Victor Mendez (28-4-2, 20KO) also of Hermosillo, Mexico, to quit on his stool at the end of round 7 at the StubHub Center here Saturday


SHIELDS SHUTS OUT HERMANS TO RETAIN HER TITLES
Sun, 09 Dec 2018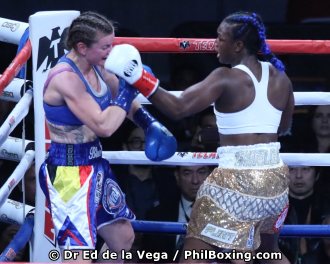 CARSON, CA -- Claressa Shields (8-0-0, 2KOs) of Flint, Michigan stayed unbeaten after a unanimous decision win over Femke Hermans (9-2-0,3KO) of Belgium to retain her IBF, WBA and WBC world female middleweight titles at t


HAWTON STOPS VILLALOBOS
Sun, 09 Dec 2018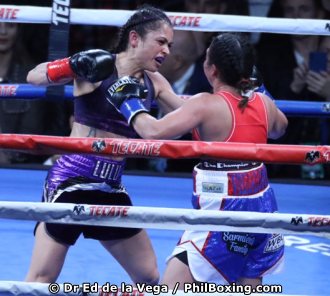 CARSON, CA -- Filipina-Aussie Louisa Hawton (9-2-0, 5KOs) of Perth, Australia stops Lorraine Villalobos (2-2-0, 0KOs) of the United States to win the WBC Atom weight Interim belt. After a slam bang non stop exchanges from


EARLY RESULTS FROM CARSON, CA (PHOTOS)
Sun, 09 Dec 2018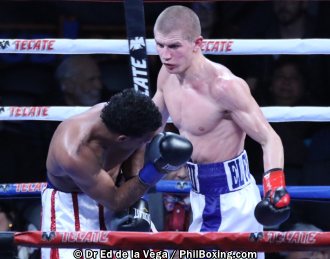 Below are the early undercard results of the double female unified world championships headlined by the Cecilia Breakhaus vs Aleksandra Lopes IBF, IBO, WBA, WBC, WBO World Female welterweight titles and the Claressa Shie


THEY DON'T CALL IT A 'PRIZE-FIGHT' FOR NOTHING
Fri, 30 Nov 2018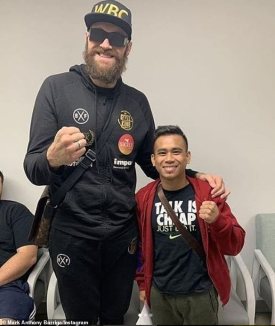 For the longest time in the ?sports? they call boxing, fighters at the lowest spectrum of the ?weight divisions? had been ignored. Although these puny little guys also sacrifice and at times offer their lives for the ent


WEIGHTS FROM T-MOBILE ARENA: CANELO - 159.4 LBS., GGG - 159.6 LBS. (PHOTOS)
Sat, 15 Sep 2018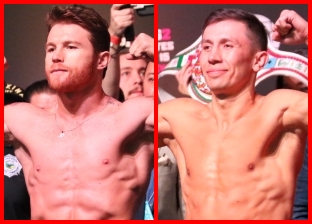 LAS VEGAS -- The official weigh-in for the huge Canelo vs GGG2 was held moments ago at the swank T-Mobile Arena, Las Vegas. The venue is the same place where tomorrow?s (Saturday's) blockbuster fight featuring two of


DE LA VEGA: TEAM ASTON PALICTE - AN EPITOME OF CLASS
Mon, 10 Sep 2018
As most everyone knows, particularly boxing fans from the Philippines, I have the honor of being the cutman for both Donnie Nietes and Aston Palicte. Needless to say, their recent fight put a huge monkey on my back. I had to make a choice as to whom I shall help as a cutman during their fight.