There are 7 articles attributed to this author.
Displaying articles 1 to 7.
NBA Finals -- Vince Carter is a big Pacquiao fan, wonders if the Senator owns PhilBoxing
07 Jun 2018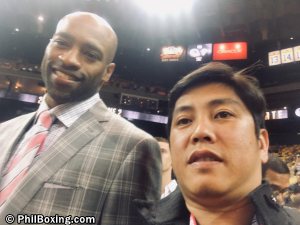 OAKLAND. ​NBA great Vince Carter, who has played 19 years in the league, was one of the familiar faces that attended Games 1 and 2 of the NBA Finals at the Oracle Arena. ​Having last played for the Sacr


NBA Finals -- Iguodala's "questionable" Game 3 return bad news for Cavs
07 Jun 2018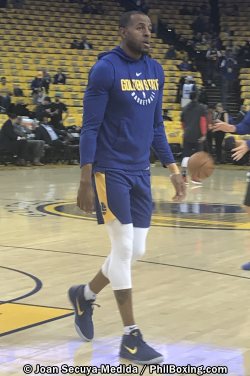 OAKLAND -- ​Already down 0-2 and needing to win four of the next five games to capture the 2018 NBA title, the Cleveland Cavaliers got some not so pleasant news heading into Game 3 when the Golden Sta


NBA -- Lakers and Clippers hold Media Day, gear for tough 2017-18 season ahead
27 Sep 2017
LOS ANGELES -- The Los Angeles Lakers and the Los Angeles Clippers held their Media Day on September 25 at the UCLA Training Center and the La Playa Vista practice facility, respectively. Both teams face a challenging 2017-18 NBA season in a power-loaded Western Conference where the Golden State


NBA PLAYOFFS -- Without Blake Griffin Clippers face uphill climb
27 Apr 2017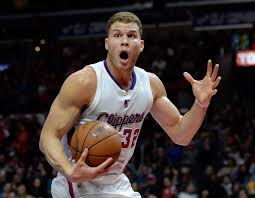 Los Angeles -- ​Down 3-2, the Los Angeles Clippers still have playoff life. But without their injured forward Blake Griffin and ​with Game 6 on the road in Utah, the Clips are facing certain elimination ​Sure,


NBA -- Clippers improve league leading record to 10-1
16 Nov 2016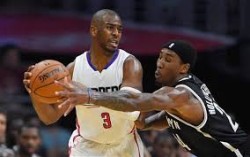 LOS ANGELES -- The L.A. Clippers kept their hold of the league's best record following a 127-95 rout over the visiting Brooklyn Nets at the Staples Center on Monday night. ​Chris Paul drilled 8-of-11 field goals t


NBA-- Kings and Heat eye big trade
21 Oct 2016
LOS ANGELES -- ​According to multiple reports, including ESPN, the Sacramento Kings and ​the ​Miami Heat are ​pursuing a huge trade just as the 2016-17 NBA season kicks off next week. In the proposed deal, the Kings will send the 6-foot-8 Rudy Gay and Darren Collison to Mi


NBA -- Warriors cruise past Lakers, 123-112
20 Oct 2016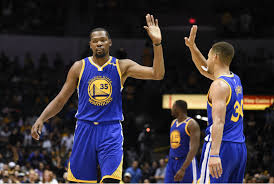 LOS ANGELES -- ​With the 2016-17 NBA season just around the corner, ​the Golden State Warriors​ flexed their muscle on Wednesday night and handled the Los Angeles Lakers, 123-112, at the Valley View Center in San Diego.