There are 40 articles attributed to this author.
Displaying articles 1 to 10.
NBA -- ​The spectacle of Kobe​'​​s curtain call in Milwaukee
Wed, 24 Feb 2016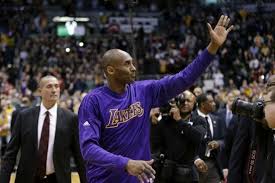 Kobe Bryant​,​ for the last time in his legendary career​,​ stepped foot onto the ​BMO Harris ​Bradley Center floor to face the Milwaukee Bucks​ on Monday night​.


NBA -- Bulls​ snap Spurs' streak at 5
Wed, 02 Dec 2015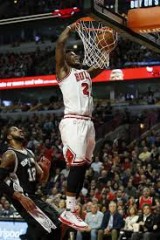 CHICAGO - ​The Chicago Bulls ended the San Antonio Spurs five-game winning streak winning a closely contested game 92​-​89 ​victory ​Monday night at the United Center. ​


NBA --​ Bulls sting Hornets, snatch fifth win
Sun, 15 Nov 2015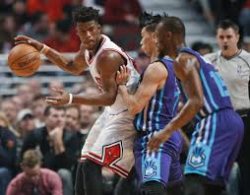 CHICAGO -- ​The Chicago Bulls exacted revenge on the Charlotte Hornets​, winning 102-97, on Friday night at the United Center.​ The ​well-rested ​Bulls​, who​ had ​come o


NBA -- ​Bulls ​beat ​Thunder on Rose?s ​late game ​heroics
Sat, 07 Nov 2015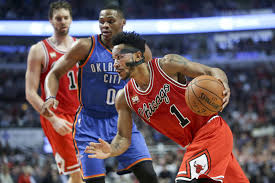 CHICAGO -- ​After a dismal game Tuesday night against the Charlotte Hornets, the Chicago Bulls bounced back ​on Friday night and ​beat the Oklahoma City Thunder​, 104-98​. &


NBA -- ​Bulls ​h​old ​off Magic's ​late surge
Tue, 03 Nov 2015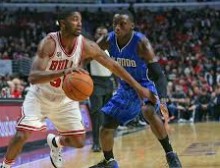 CHICAGO -- The Chicago Bulls held off ​a late surge by the Orlando Magic, ​92​-87, on Sunday night at the United Center.​ ​ ​Chicago was in control throughout the game


NBA -- ​Pistons ​rout Bulls at the United Center
Fri, 16 Oct 2015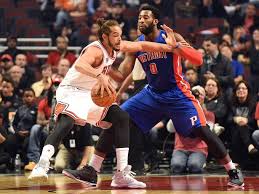 CHICAGO -- The Chicago Bulls ​fell to the ​Detroit Pistons​,​ 114​-​ 91, on Wednesday night at the United Center. ​ ​In their fifth preseason game, ​the Bulls ​


NBA -- Bulls manhandle Knicks, 111-80
Mon, 30 Mar 2015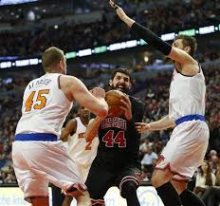 CHICAGO -- As the playoffs near, the Chicago Bulls continued to hit their stride and dominated the shorthanded New York Knicks, 111-80, on Saturday night at the United Center. The Bulls jumped to an early


NBA -- Bulls end two-game slide, beat Pacers, 103-86
Fri, 20 Mar 2015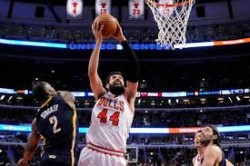 CHICAGO -- The Chicago Bulls ended their two game losing streak by beating the Indiana Pacers, 103-86, on Wednesday night at the United Center. Rookie Nikola Mirotic scored 25 points and grabbed 9 rebounds off the bench


NBA -- Bulls dominate Bucks, win two straight
Wed, 25 Feb 2015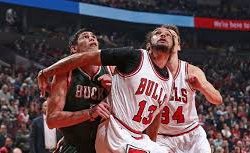 CHICAGO -- The Chicago Bulls won their second straight home game on Monday night, beating the Milwaukee Bucks, 87-71, despite making only 27 of 76 field goals (35.5 percent) Tony Snell scored 18 of his 20 points in the


NBA -- Bulls lose to Wizards, drop two in a row at home
Thu, 15 Jan 2015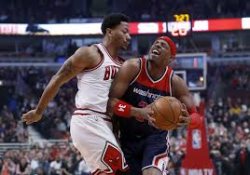 CHICAGO -- The Chicago Bulls lost their second straight home game on Wednesday night, falling to the Washington Wizards, 105 to 99, at the United Center. Bulls head coach Tom Thibodeau wanted his team t