There are 1,668 articles attributed to this author.
Displaying articles 411 to 420.
OUTIDE LOOKING IN: Are the NLEX Road Warriors for real?
Sun, 18 Mar 2018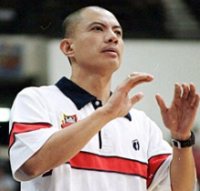 Yeng Guiao. Nobody has been able to figure out why Yeng Guiao is a basketball coach, except he?s good at it. Coach Yeng reads everything there is to read that has X?s and O?s. Coach Yeng has so far won nine PBA champ


Adamson U wins 12th UAAP baseball gonfalon
Sat, 17 Mar 2018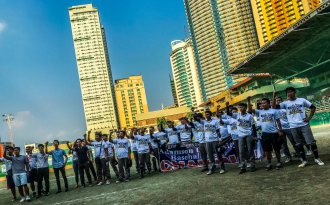 Jerome Yenson was all over the field Friday, pitching an eight-hit, two-run seven-inning relief while driving in, too, three RBIs in a come-from-behind 13-6 conquest of title-pretending La Salle that gifted the F


Falcons, Tigresses seek clincher today
Fri, 16 Mar 2018
Winning its 12th title since claiming its first 20 years ago is what Adamson University is aiming when it takes on La Salle in Game 2 of their best-of-three series today for the UAAP men?s baseball championship. Game time is at noon at the eight-decade old Rizal Memorial Stadium with the Falcons,


Falcons one win away from UAAP baseball diadem
Wed, 14 Mar 2018
A mighty four-hit, four run rampage in the first inning carried Adamson University to an abbreviated seven-inning 14-4 rout of favored La Salle Tuesday opening the two-teams? best-of-three title series for the UAAP men?s baseball championship at the Rizal Memorial Stadium. The Falcons? third base


It?s UST in Game 1
Wed, 14 Mar 2018
Two seasons ago, University of Santo Tomas snapped Adamson University?s 73-game winning streak in the UAAP women?s, softball although the Lady Falcons still won the diadem to raise their title reign to uninterrupted six years. Yesterday, the Tigresses showed they?re capable, too, of cutting sh


OUTSIDE LOOKING IN: Revive the old Crispa-Toyota rivalry
Sun, 11 Mar 2018
Thirty five years following the disbandment of Crispa and Toyota, principal actors in the bitterest rivalry in the Philippine Basketball Association, the country?s and Asia?s first professional basketball league has been in need of teams that can provide the ?dog eat dog? kind of animosity the Redma


It?s Adamson vs UST for UAAP women?s softball crown
Sat, 10 Mar 2018
Defending champion Adamson University and University of Santo Tomas, for the third straight time, will dispute the UAAP women?s softball championship. This, after the Lady Falcons and the Growling Tigresses struggled past the National U Lady Bulldogs, 2-1, and the fighting University of the East


Adamson vs La Salle: Preview of title series
Wed, 07 Mar 2018
Finalists La Salle and Adamson University meet today in what could serve as preview for their best-of-three title series for the UAAP baseball championship at the Rizal Memorial field. The Archers, the top team after the two-round eliminations, and the second-running Falcons, clash at the 1 p.m.


Archers, Falcons dispute UAAP baseball plum; UE completes softball semis cast
Tue, 06 Mar 2018
La Salle and Adamson University hurdled separate opponents to set the stage for their best-of-three tile series for the UAAP Baseball Championship Sunday at the Rizal Memorial Stadium. The Green Archers made official arch-rival Ateneo Blue Eagles? dethronement, 11-8, in a free-wheeling, free-hit


OUTSIDE LOOKING IN: A tribute to basketball legend Danny Florencio
Sat, 03 Mar 2018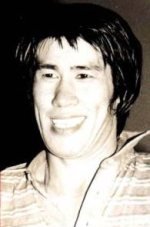 Danny Florencio. He carried the national colors in the different international arenas eight times but Danilo ?Daredevil Danny? Florencio is to be best remembered as the hero in the Philippines? campaign in the 1967 Asia