There are 1,984 articles attributed to this author.
Displaying articles 11 to 20.
WBO SUSPENDS CHINA REP, OTHER UPDATES
Wed, 29 Oct 2014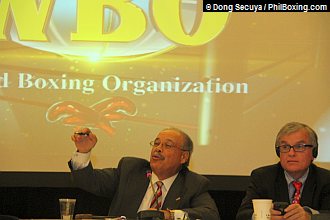 Las Vegas--The World Boxing Organization (WBO) has officially suspended its China zone representative Zhang Tao during the organization's 27th Annual Convention on-going here at the historical Caesar's Palace Hotel


WBO 27TH CONVENTION SET THIS MONTH IN LAS VEGAS
Wed, 01 Oct 2014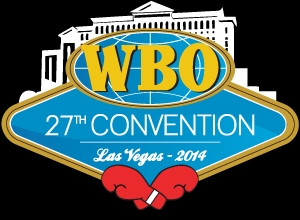 Hundreds of boxing's movers and shakers, as well as officials and boxing stars are set to meet up for a week-long conclave set end of this month for the World Boxing Organization's (WBO) 27th Annual Convention at the p


PINAY ABANIEL FAILS IN WBO TITLE BID IN OSAKA
Sun, 21 Sep 2014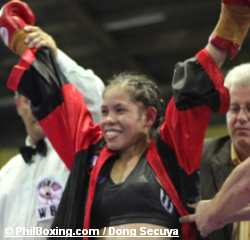 Abaniel. OSAKA--Despite a spirited bid, gutsy Pinay Gretchen Abaniel fell short in her bid to add the WBO minimumweight title, losing via split decision to Japan's Kumiko Ikehara at the jampacked Azalea Taisho h


DOUBLE WBO TITLE BOUTS IN CHINA
Fri, 25 Jul 2014
Hunan, CHINA--A pair of WBO Asia Pacific title bouts take place today at the Central South University of Forestry and Technology Gym here. Heavyweights Razvan Cojanu and Manuel Alberto Pucheta vie for the WBO Asia Pacific heavyweight title. In the co-feature, China's Xian Jian takes on Filip


PINAY PAGADUAN LOSES TO JAPAN'S IKEYAMA
Sun, 18 May 2014
Osaka--The Philippines' Jessebelle Pagaduan failed in her bid to bring home the WBO atomweight title, losing a unanimous decision to Japanese Nao Ikeyama yesterday at the Azalea Taisho here. The young Pinay fighter started out like a house on fire, firing from all cylinders in the opening round


YAMADA DETHRONES HONG TO SNATCH WBO TITLE
Sun, 09 Feb 2014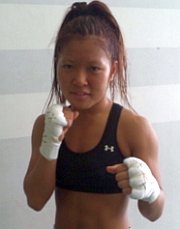 Yamada. Chuncheon, KOREA--In a fast-paced action fight, Japan's Mako Yamada outhustled and outpointed defending WBO minimum weight champion Su-Yun Hong over ten rounds at the city gymnasium here. The shorter Yamada fought


HONG TO DEFEND WBO FEMALE TITLE IN KOREA TODAY AGAINST JAPAN'S YAMADA
Sun, 09 Feb 2014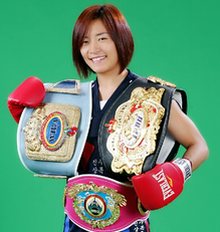 Su Yun Hong. Chuncheon, KOREA--An interesting bust-up takes place here today as reigning WBO mini flyweight world champion Su-Yun-Hong defends her title against Japan's Mako Yamada over ten rounds at the city gymnasium.


FUENTES FAILS TO SNATCH IBF TITLE
Wed, 22 Jan 2014
The Philippines' Rocky Fuentes did his best, applied pressure all day, and looked in extreme physical conditioning, but those were not enough to win the IBF flyweight title, losing on a unanimous decision to Thailand's Amnat Ruenroeng in Korat, Thailand minutes ago. This was Fuentes' first try a


WBO VISITS TYPHOON-RAVAGED LEYTE
Tue, 10 Dec 2013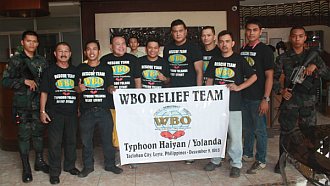 PALO, LEYTE--The World Boxing Organization (WBO), headed by its Asia Pacific Chairman Leon Panoncillo set foot here on Monday, bringing a busload of rice, water, brand-new clothing, slippers, canned goods and many other


'HISTORIC BELT FOR HISTORIC FIGHT'
Fri, 22 Nov 2013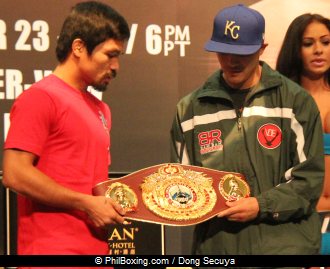 MACAU--Amid the grandeur and pageantry of the mammoth "Clash in Cotai", one thing stands out in the hoopla leading up to Pacquiao vs Rios--the beautifully crafted WBO International belt that will go to the winner. The hard