There are 101 articles attributed to this author.
Displaying articles 21 to 30.
Making it rain: Warriors drench the Sacramento Kings, 137-106
Wed, 06 Jan 2021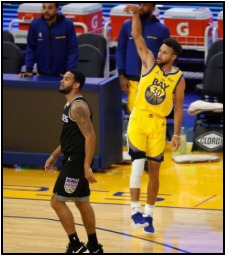 January 4, 2021 San Francisco, California The forecast was foggy, breezy and chilly with outdoor temperatures reaching 59 and dipping to 49 degrees Fahrenheit---typical winter weather in Mr. Herb Caen's Baghdad


Golden State Warriors curry Portland Trail Blazers in barn burner, 137-122
Tue, 05 Jan 2021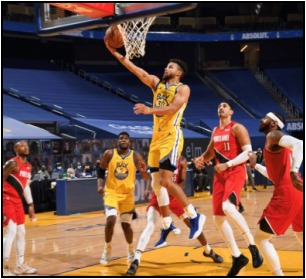 January 4, 2021 City by the Bay, California Stephen Curry's actions, last night, spoke louder than words---more pronounced than the fired- up Draymond Green's chirping against Damian Lillard. #30 of the War


Damian Lillard and Blazers clock Warriors, spoil Draymond Green's return in San Francisco 123-98 on New Year's Day
Sun, 03 Jan 2021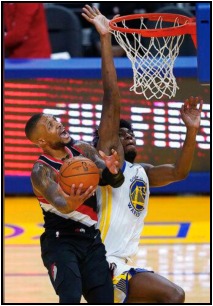 January 2, 2020 San Francisco, California Draymond Green's return last night posed more questions than answers as the Warriors fall to the red-hot Portland Trailblazers. With a return bout looming tomorrow,


Congratulations Mr. and Mrs. Louis and Kirsten Rivera and Welcome, Baby Evie!
Fri, 01 Jan 2021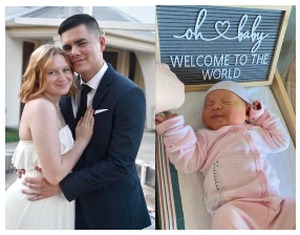 December 31, 2020 "Until Eve arrived, this was a man's world," the humorist Richard Armour once wrote. The very late author of whimsy also observed," Most people's hindsight is 20/20." Looking back


Warriors, Damion Lee nip Bulls, 129-128, for first win on Steph Curry's landmark night in Chicago
Mon, 28 Dec 2020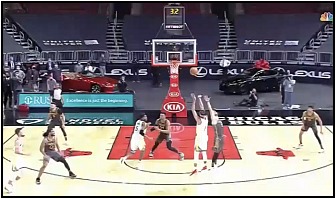 December 27, 2020 (Sunday) Chicago, Illinois: The last play of the night was designed for Steph Curry. The scheme involved the three-edged dagger the Warriors were brandishing all night long. Leading by two


Comeback Trail: Kevin Durant and Nets (125) vanquish Curry, Warriors (99) in opener
Thu, 24 Dec 2020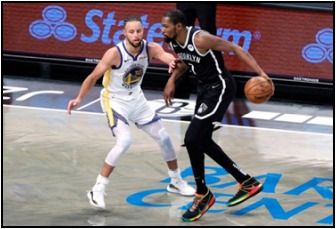 December 22, 2020 (Tuesday) San Leandro, California Steph Curry is back (from left hand injury) and showed mid-season form during the inaugural game to start the NBA 2020-21 season against the Nets in Brooklyn.


Road Warriors: Wiggins, Oubre, Jr., Steph Curry sizzle as Golden State scorches Kings in Sacramento, 113-109
Sat, 19 Dec 2020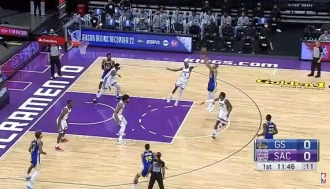 December 16, 2020 (Thursday) San Leandro, California Any lingering doubts about Steph Curry's surgically repaired left hand, injured last October 30, 2019 against the Phoenix Suns, were erased last night at Golden 1


PreSeason's Greetings: (New Look) Golden State Warriors almost "Air Mail" 20-point lead to Denver, beat the Nuggets by a couple
Mon, 14 Dec 2020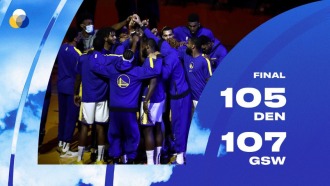 San Leandro, California December 12, 2020 (Saturday) The canned crowd noise that enveloped the empty, unlit stands at the Chase Center was a surreal backdrop to a fun game between the Golden State Warriors an


Jhay Oh Otamias, photojournalist: Quite the fan of boxing (at iba pa)
Mon, 16 Nov 2020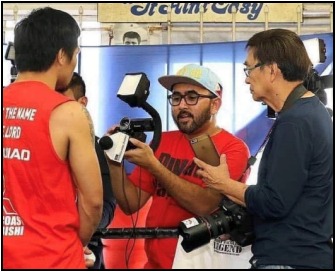 (L-R: Manny Pacquiao, Jayson "Jhay Oh" Otamias, Dr. Ed de la Vega at the Wildcard Boxing Club, circa July 2019). Jayson Niño Otamias, PhilBoxing.com and PinoyGreats.com photographer


Dr. Ed de la Vega, DDS.: The man with the golden heart is ready for the "New Norm"
Thu, 29 Oct 2020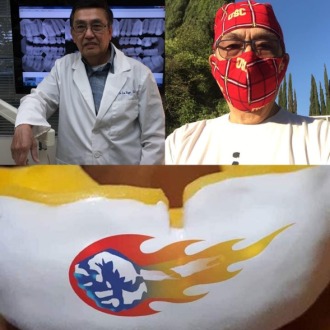 October 28, 2020, San Leandro, California. One day, God-willing, we will finally have a Philippine Boxing Hall of Fame. And when that time comes, Dr. Ed de la Vega, I am certain, will be one of the pillars of such