There are 25 articles attributed to this author.
Displaying articles 11 to 20.
Team USA clobbers Nigeria, 110-66
Wed, 03 Aug 2016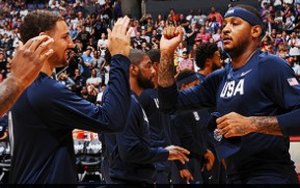 HOUSTON -- There was no question whether Team USA would win its final exhibition game against Nigeria Monday evening at the Toyota Center in Houston, Texas. With one game left to fine tune the team's synergy before their dep


Team USA, Venezuela show Olympic spirit
Sun, 31 Jul 2016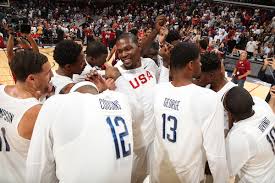 CHICAGO --- ​On Friday night at Chicago's United Center, the men's USA basketball team left the arena with an expected victory in an exhibition game against the Venezuelan national team who was without their best player, Gre


NBA -- Golden State shines over Chicago, 125-94
Fri, 22 Jan 2016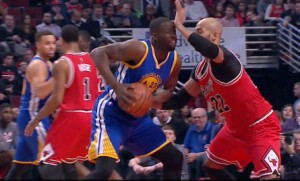 CHICAGO -- ​It was nothing but California dreaming for the Chicago Bulls and 23,152 Bulls fans Wednesday night, as the Golden State Warriors breezed into Chicago's United Center and reminded everyone why they are th


NBA -- Wizards ice Bulls, 114-100
Wed, 13 Jan 2016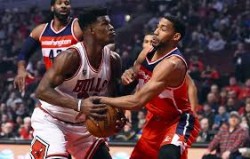 CHICAGO -- With close to freezing temperatures and blustering snow ​o​n Monday night, the Chicago Bulls attempted to warm up the United Center by hosting the Washington Wizards. ​Washington, h​o


NBA -- Bulls squeak past Pacers in OT, 102-100
Thu, 31 Dec 2015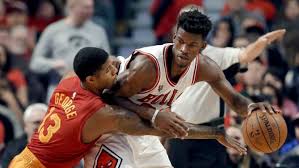 CHICAGO -- ​It was a tale of two halves (plus an overtime) Wednesday night as the Chicago Bulls bid farewell to 2015 in front of 22,206 fans at the United Center with an overtime win against the Indiana Pacers, 102-10


NBA Playoffs -- Sunshine amidst the rain for the Bulls
Sun, 10 May 2015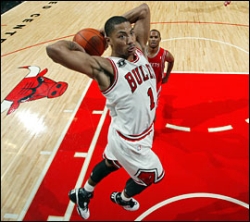 CHICAGO -- A rainy Friday evening in Chicago had the air of playoffs electricity. The familiar jumbotron intro video featuring digital bulls running through downtown Chicago blasted overhead. Fireworks popped and sizzled through the air.


NBA Playoffs -- Still not enough
Tue, 28 Apr 2015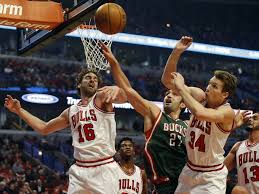 CHICAGO -- The Chicago Bulls had enough. Or at least they thought they did. After losing Game 4 Saturday night against the Milwaukee Bucks in what should have been a 4-game sweep, with Bucks guard Jerryd Bayless cuttin


NBA -- Chaos in Chicago
Tue, 21 Apr 2015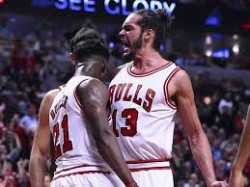 CHICAGO -- The Chicago Bulls came into Game 2 of their first-round playoff series riding a wave of confidence after guards Jimmy Butler (25 points--a career-playoff high) and Derrick Rose (23 points) combined for 48 point


NBA -- It's definitely playoffs time
Mon, 20 Apr 2015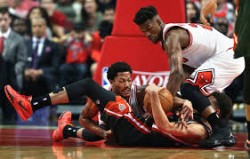 CHICAGO -- On Saturday evening (Sunday Manila time), the Chicago Bulls started their quest to the NBA Finals by matching up against their first round opponent, the Milwaukee Bucks. An early season favorite to make


NBA -- Down to the Wire?
Thu, 16 Apr 2015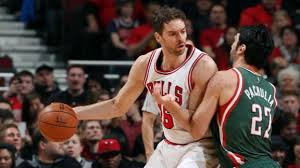 CHICAGO -- It sure didn't feel like the last game of the regular season between two teams who already had guaranteed playoff spots. However, Wednesday night (Thursday Manila time) in Chicago at the United Center, the Chi