There are 20 articles attributed to this author.
Displaying articles 1 to 10.
Wesley So is 2017 U.S. Chess?Champion
Sun, 16 Apr 2017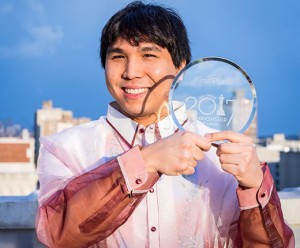 The US Chess Championship that took place in Chess Club and Scholastic Center of Saint Louis, Missouri, U.S.A. ?from 29th March to 10th April 2017 was won by?GM?Wesley So, a three time?Philippines National Champion?(2009, 20


WESLEY SO WINS WORLD'S STRONGEST CHESS TOURNAMENT
Tue, 31 Jan 2017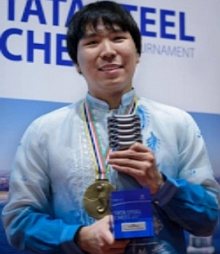 The 79th edition of Tata Steel Chess Tournament also known as Wijk aan Zee and/or famously known as the &ldqu


Wesley So wins Bilbao Chess Masters?2015
Tue, 03 Nov 2015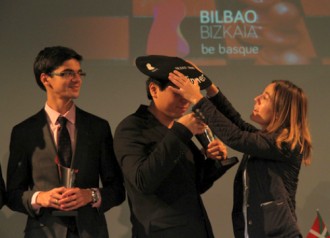 The ?Bilbao Chess 2015?also popularly called the?8th?Grand Slam Masters Final?took place in Bilbao on 25 October to 1 November 2015. ?Since its 1st?edition (2008), it is considered one of the?world?s strongest annual che


Caruana wins Dortmund 2015; Wesley So @ 2nd?place
Tue, 07 Jul 2015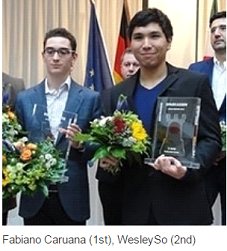 The 43rd edition of Sparkassen Chess Meeting also popularly known as Dortmund Chess 2015, a Super-Tournament, ?took place?from 27 June-5 July 2015, in the NRW Orchestra Centre in Dortmund, Germany.
Carlsen retains title @ Shamkir 2015; Wesley So @ 3rd?place
Tue, 28 Apr 2015
The ?Shamkir Chess 2015?also known as ?the 2nd Vugar Gashimov Memorial? held in Shamkir, Azerbaijan, 17-26 April 2015, in memory of the late Azerbaijan?s great and famous chess player GM Vugar Gashimov?was won for the second straight year by the?reigning World Champion (WC)?Magnus Carlsen.??It was a


Carlsen Wins Tata Steel Chess 2015; Wesley So tied for 2nd place
Tue, 27 Jan 2015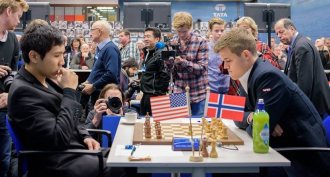 The 77th edition of Tata Steel Chess Tournament also popularly known as Wijk aan Zee in chess that took place in 3-locations for the Master?s Group (A-Group): Wijk aan Zee (R1-


Alekhine Nouri wins North American U1900?Blitz
Mon, 05 Jan 2015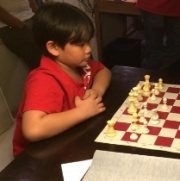 chessaccount.wordpress.com The Philippines youngest FIDE Master (FM) Alekhine Nouri?(pictured) who had just turned 9-yrs-old last December 12, has won the Under 1900 (U1900) Blitz?section of the 24th Annual North American Open


Wesley So Top Seed @ ACP Golden Classic?2014
Sat, 12 Jul 2014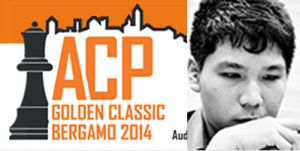 The Association of Chess Professionals (ACP) Golden Classic international chess tournament, ?round 1 (R1), starts today 12 July in Bergamo, Italy, and ends (R7) on 20 July 2014. ACP Golden Classic 2014 whose 7-participan


WESLEY SO WINS 49th CAPABLANCA MERORIAL CHESS TOURNEY IN HAVANA
Mon, 19 May 2014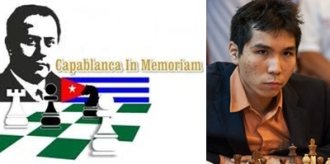 The Philippines??#1?Chess?Grandmaster GM Wesley So, formalized his fantastic conquest of the Capablanca Memorial Chess Tournament 2014, the 49th?Edition, when he finally had drawn,?in only 12 moves of a Nimzo-Indian


R8: WESLEY SO WIDENS LEAD AT CAPABLANCA?2014
Sat, 17 May 2014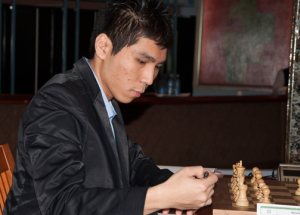 Round 8 (16 May) -- The Philippines? top Grandmaster Wesley So scored his 3rd victory in the prestigious 49th Capablanca Memorial Chess Tournament (2014), a category 19 event, this time against the top seed and World?s #10 ran