There are 87 articles attributed to this author.
Displaying articles 1 to 10.
2016 NBA FINALS --- Warriors steam roll Cavaliers​,​ 110 ​-​77​,​ to take a 2 - 0 lead
06 Jun 2016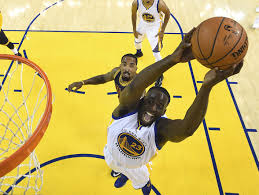 O​AKLAND​-- ​This time, it​ was Draymond Green's turn​ to shine​​. ​Green​, one of Golden State's fabulous Big 3, ​was simply amazing on Sunday night, ​ shoo


NBA -- Warriors blast past the Trail Blazers 118 - 106, take a 1 - 0 series lead
03 May 2016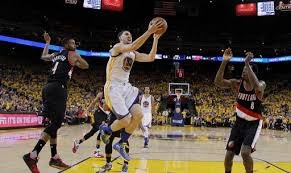 OAKLAND ​-- ​The ​Golden State Warriors ​opened Game 1 o the Western Conference semifinals by playing stifling defense that held the Portland Trail Blazers to 23 percent from the field. Without


NBA -- Warriors ​rebounds ​from ​rare ​home loss​, beat Blazers, 136-111​
05 Apr 2016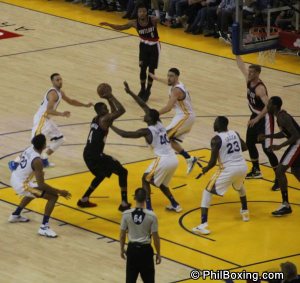 OAKLAND - After a disappointing first home loss against the ​Boston ​Celtics last Friday, Draymond Green and the Golden State Warriors bounced back in style ​and won their 69th game of the season.


NBA -- Warriors' historic magic number down to 7 games
29 Mar 2016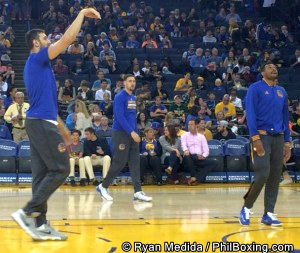 OAKLAND --- After beating the game but overwhelmed Philadelphia 76ers, 117-105, on Sunday night at the Oracle Arena, the defending champions Golden State Warriors are inching much closer to history. With a 66-7 rec


NBA -- Moses Malone dead at 60
14 Sep 2015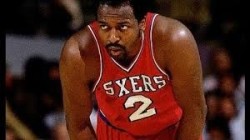 SAN FRANCISCO -- Weeks after the passing of the great Daryl "Chocoloate Thunder" Dawkins, the NBA has lost another legend. Moses Malone, a 12-time All-Star who anchored the Philadelphia 76ers' 1983 championship run in 1983, w


NBA Playoffs - Warriors clinch Finals berth, duel with Cavs for title
29 May 2015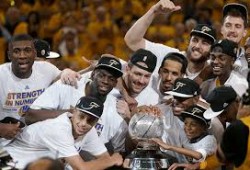 OAKLAND -- The Golden State Warriors are back in the NBA Finals after 40 long years. The torturous, four-decade wait ended on Wednesday night (Thursday AM in Manila) after the Golden State Warriors eliminated the Houston R


NBA Playoffs -- Steph Curry showing MVP stuff
23 May 2015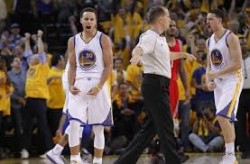 OAKLAND -- If there has ever been a doubt as to who is the NBA's MVP this season, Stephen Curry is erasing all the doubts in the ongoing NBA playoffs. Through 12 postseason games thus far, the 6-foot-3, 190-pound Cu


NBA Playoffs -- Warriors wallop Grizzlies, 98-78, snatch 3-2 series lead
15 May 2015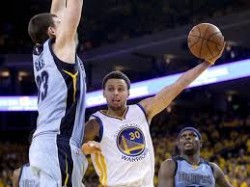 OAKLAND -- It was just few days ago when the Golden State Warriors appeared to be done following Memphis Grizzlies' dominant games 2 and 3 of their Western Conference semifinals. Panic was definitely felt here in


NBA Playoffs -- Warriors cruise past Grizzlies in Game 1, 101 to 86
05 May 2015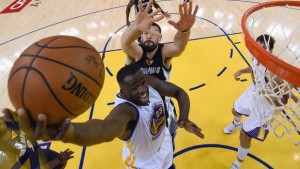 OAKLAND -- The highly anticipated Western Conference semifinals match-up between the Golden State Warriors and the Memphis Grizzlies, two powerhouses with varying styles, went underway on Sunday at the Oracle Arena i


NBA -- Warriors close historic season with 67 wins
16 Apr 2015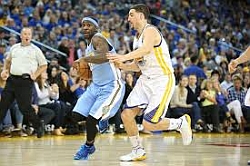 OAKLAND -- The Golden State Warriors capped their franchise-best regular season with a 133-126 victory over the Denver Nuggets at the Oracle Arena on Wednesday night. With their 67-15 record, the Warriors own home