There are 12 articles attributed to this author.
Displaying articles 11 to 12.
Will Rose play versus Celtics Thursday night?
06 Apr 2012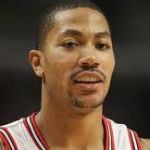 CHICAGO -- Thanks to their bench depth, the Chicago Bulls have done quite well without superstar Derrick Rose, who has missed action since March 12 after injuring his groin in the New York Knicks game at the United Center.


Rockets take off in Chicago, snap Bulls streak
03 Apr 2012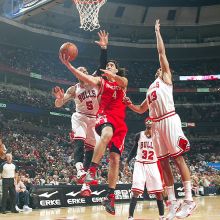 CHICAGO -- The Chicago Bulls have not lost back-to-back regular season games since Feb 5 and 7 of last year. It's a streak that coursed through 86 games, just nine shy of the NBA record set by the Utah Jazz between 1997