There are 731 articles attributed to this author.
Displaying articles 171 to 180.
Results from Macau : Vargas decisions De Marco
Sun, 23 Nov 2014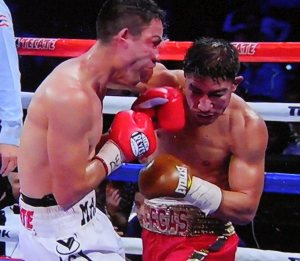 Macau - In the first fight of the HBO Pay Per View card, Jessie Vargas of Las Vegas successfully defended his World Boxing Association Junior Welterweight belt with a bruising Unanimous Decision nod over former world champ


KK NG DEFEATS ATTARD
Sun, 23 Nov 2014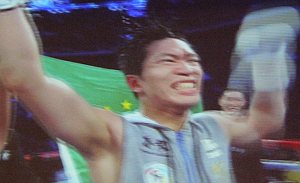 MACAU -- Hometown fighter, Super Welterweight, Kuok Kun Ng eked out a close UD victory over tough Stephen Attard of Australia. Ng suffered a bad cut in the 2nd from a clash of heads, which produced bleeding early. He was able t


TSO WINS BY UD OVER SABU
Sun, 23 Nov 2014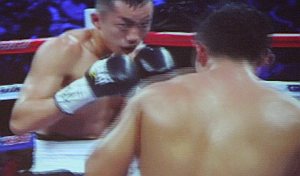 Macau - Rex Tso of Hong Kong kept his undefeated record (15-0) intact by beating game Espinos Sabu (8-3-1, 3 KOs) of Indonesia with a Unanimous Decision win in the second undercard fight at The Cotai Arena of The Venetian Macau.


PACQUIAO-ALGIERI UNDERCARD: ANCAJAS KNOCKS OUT MAJIHA IN THIRD
Sun, 23 Nov 2014
Macau - Jerwin Ancajas, of Cavite City, the lone Filipino fighter in the undercard of Manny Pacquiao versus Chris Algieri, scored a third round knockout of Fadhili Majiha of Tanzania.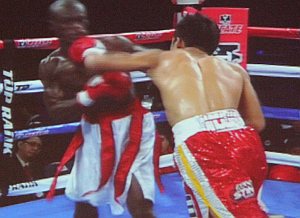 After a tentative first round, Ancaja


PACQUIAO-ALGIERI BETTING ODDS CHANGE AS FIGHT NEARS
Sat, 22 Nov 2014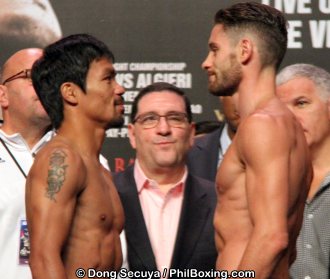 Macau - If you are a betting man and are curious about the latest boxing odds for tomorrow's big fight from Macau, China and on HBO, numbers and prizes continue to change, albeit minor, in the Sports Book sections of the


MACAU COMPLETE WEIGHIN RESULTS AND PHOTOS
Sat, 22 Nov 2014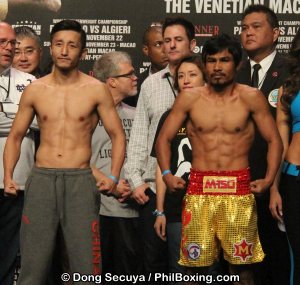 Macau - Before the restaurants and shops open for the day, before the gamblers and shoppers pour in at The Venetian Macau, sixteen fighters are up early for the weigh-in of a big boxing weekend in this entertainment


MACAU COMPLETE WEIGHIN RESULTS AND PHOTOS
Sat, 22 Nov 2014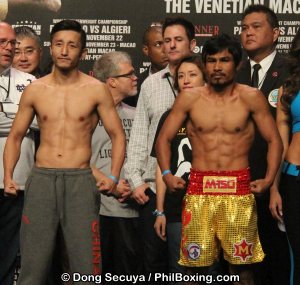 Macau - Before the restaurants and shops open for the day, before the gamblers and shoppers pour in at The Venetian Macau, sixteen fighters are up early for the weigh-in of a big boxing weekend in this entertainment


PACQUIAO STILL GRINDING LESS THAN 48 HRS TO FIGHT TIME
Fri, 21 Nov 2014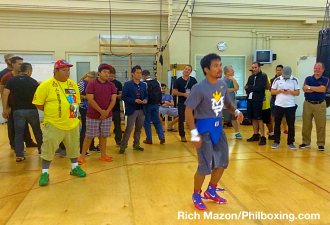 Macau, China - If you think that Manny Pacquiao is taking Chris Algieri lightly. You are wrong. In the basement of the posh The Venetian Macao, the reigning World Boxing Organization (WBO) welterweight champion of the wor


Farenas suffers defeat in Puerto Rico
Sat, 15 Nov 2014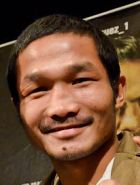 Michael Farenas' dream of fighting for a world title just suffered a setback when he lost tonight against unbeaten Jose Pedraza of Puerto Rico in an IBF Junior Lightweight title eliminator. Pedraza (19-0, 12 KOs) dominated Farenas o


Michael Farenas; The Road Warrior is on the hunt again
Sat, 15 Nov 2014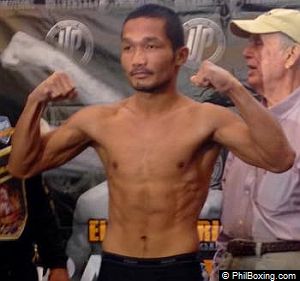 Another out-of-town fight, another unbeaten opponent, another country, another eliminator; For Michael ?Iron Fists? Farenas, tonight?s fight (Saturday morning in the Philippines) against Jose Pedraza in Puerto Rico is just that