There are 83 articles attributed to this author.
Displaying articles 81 to 83.
Fernandez and Concepcion Fail to Show the Real Deal
12 Jul 2010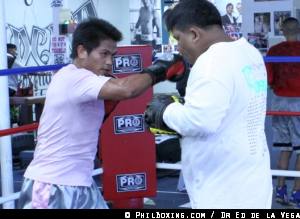 The competition in Boxing is so high that to most prizefighters being a contender to the world title is already an achievement in itself. Some even retire contented with that attainment for the rest of their lives.


An Insight on Juanma Lopez Versus Bernabe Concepcion
11 Jul 2010
I'm glad that these are busy times for Philippine boxing and our boxers are getting a lot more of the attention they deserve. Barely a month after Rodel Mayol lost his title by unanimous decision, a new local hero was born when an unknown fighter Dapudong, coming from a poor and battle stricken regi


Nonito Donaire Jr. – A Bad Case of Being Too Good
10 Jul 2010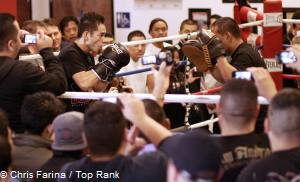 When Shane Mosley shocked the boxing world and destroyed Antonio Margarito, who at that time was considered by many to be the most feared man in boxing, no fighter within that division ever wanted to stay within r