There are 27 articles attributed to this author.
Displaying articles 1 to 10.
BRANDON RIOS, FIRST HURDLE IN MANNY PACQUIAO'S ROAD TO REDEMPTION
24 Nov 2013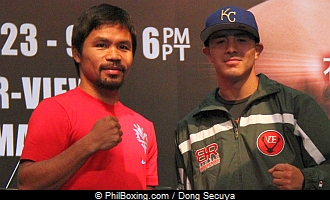 Las Vegas, NV – When I asked George Foreman, if the fight would end in a knockout, I was surprised by his response. Without any hesitation, he predicted it will be by decision but he was non committal on who will win.


MANNY PACQUIAO IN A NO WIN PREDICAMENT
10 Jun 2012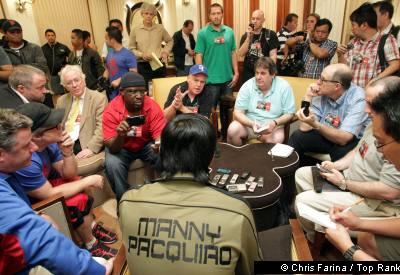 A mere few hours from now, the boxing world will once again witness one of the greatest boxers of all time, Emmanuel Dapidran Pacquaio, in action. The issue that had been raised and que


DEVON ALEXANDER KNOWS WHERE HE'S GOING. TO STARDOM
27 Feb 2012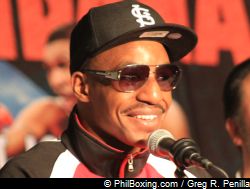 St. Louis is a baseball town. Devon Alexander wears St. Louis Cardinals gear during his fights. I have to use baseball analogy to describe his impressive win over Marcos Maidana. He pitched not only a no hitter but a


QUO VADIS DEVON ALEXANDER?
25 Feb 2012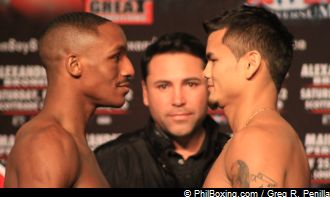 St. Louis, MO. -- Devon Alexander and Marcos Maidana easily made weight with Alexander coming in at 146.5 pounds while Maidana weighed a quarter of a pound under the Welterweight limit. The atmosphere at the St


A DECEMBER TO REMEMBER
19 Jan 2012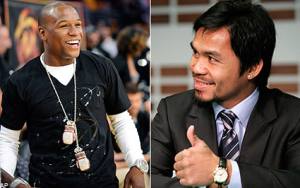 I am very much surprised that so many intelligent people including so-called "well-respected" sportswriters and even a judge for that matter, are so naive to believe hook, line and sinker that Floyd Mayweather, Jr. had actual


LOS ANGELES, MAYWEATHER STRONGHOLD, ACCORDING TO HIS FANS
03 Jul 2011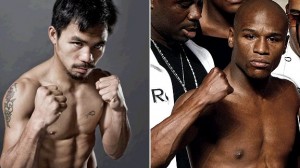 Happy 4th! Ricardo Lois, who infamously declared, "after Oscar hurts Manny with a left hook to the brain, Pacquiao will be doing the crack head dance" and also fondly referred to by Michael Marley as the journalist Frank


DEVON ALEXANDER: REDEEMED AND FREE (AGENT)
28 Jun 2011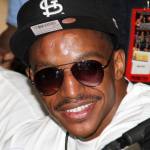 Last Saturday night, there were lightning, thunder, heavy rains and Mother Nature's fury was relentlessly pounding St. Louis, Missouri and the neighboring St. Charles County where the Family Arena is located. Inside the a


DEVON ALEXANDER'S TREACHEROUS ROAD TO REDEMPTION
26 Jun 2011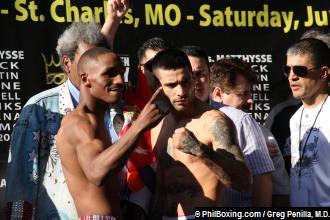 St. Charles, MO. -- A somewhat subdued crowd gathered around the makeshift stage erected in the middle of the historic cobblestoned Main Street of St. Charles, Missouri, a short distance where the mighty Mississippi


MAY 7, A STATEMENT FIGHT: PACQUIAO THE LEGEND GROWS
06 May 2011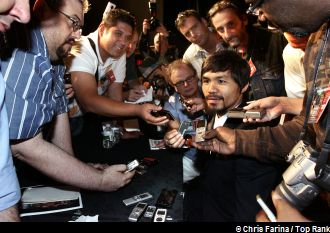 Las Vegas - In less than 48 hours, the best boxer in the planet will once again be expected to showcase his spectacular fighting prowess. And just like in his previous fights, Manny Pacquaio will not let the fans go home


IF PACQUIAO LOSES, BLAME ME
04 Nov 2010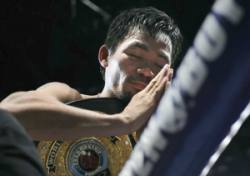 A mere 10 days from now, the world will know whether Manny Pacquiao remains boxing's pound for pound king or Antonio Margarito has pulled a colossal upset and successfully achieved the first step for his redemption. It is well