There are 61 articles attributed to this author.
Displaying articles 1 to 10.
PACQUIAO-MATTHYSSE FIGHT ANALYSIS
14 Jul 2018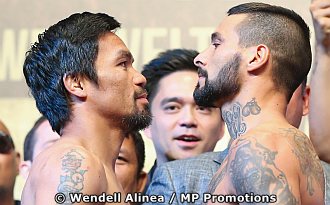 This upcoming Saturday future boxing hall of famer and living legend Manny "Pac Man" Pacquiao (59-7-2, 38KOs) makes his return to boxing after a one year layoff to fight dangerous "Regular" WBA welterweight cha


Crawford-Spence No later Than Oct 2019, Please!
04 Jul 2018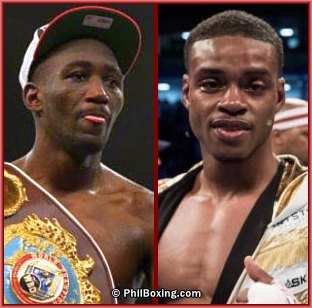 Newly crowned WBO welterweight champion, former unified jr. welterweight champion, and former lightweight champion Terence "Bud" Crawford (33-0, 24KOs) recently said, "Their can only be one King" in reference to a fi


Ralph Rimpell's P4P List
21 Jun 2018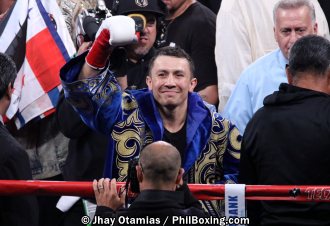 Over the weekend I went to the ESPN website to look at the fight schedule for the summer as it is a very reliable site in regards to fight dates. I then took a look at their recent "Pound for Pound" (P4P) listing of the best


"Crunch Time" for Triple G
14 Apr 2018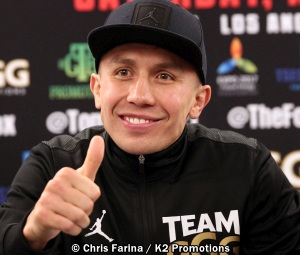 For those of you readers not familiar with the term "crunch time", it's an expression often heard in arenas when two competitive teams are battling to get the victory over the opposing team. It's usually in the final quarter with


Can Deontay Wilder Be Great?
23 Mar 2018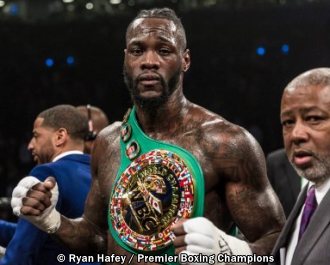 It's almost 3 weeks now and dust has settled from that exciting fight at Barclay Center in Brooklyn, New York between WBC Heavyweight Champion Deontay Wilder (40-0, 39KOs) and top contender Luis Ortiz from Cuba. Wilder was once


Garcia KOs Rios in 9th; Benavidez decisions Gavril
18 Feb 2018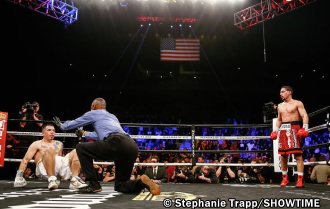 At the Mandalay Bay in Las Vegas, former welterweight champion Danny "Swift" Garcia (34-1, 20KOs) overcame a tough challenge from former Champion "Bam Bam" Brandon Rios (34-4-1, 24KOs) to keep his hopes alive for rematch with


Danny Garcia-Brandon Rios (Fight Preview)
16 Feb 2018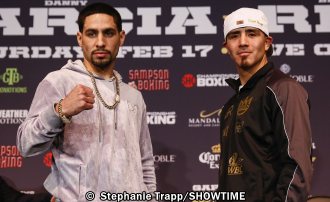 On Saturday night at the Mandalay Bay in Las Vegas, the red hot welterweight division continues to get even hotter when two former champions Danny "Swift" Garcia (34-1, 19KOs) and Brandon "Bam Bam" Rios (34-3-1, 25KOs)


Ralph Rimpell's Boxing P4P List
30 Jan 2018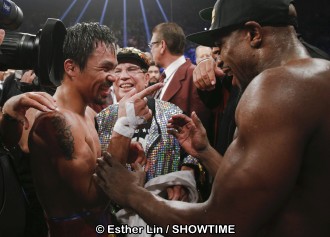 It's been 10 months since I wrote a P4P list (last list published on Philboxing 3/26/17). The time has come once again for me to rate who I feel are the current 10 best fighters in the sport of boxing "Pound for Pound" (P4P).


Spence Jr. Ignites Buzz In Welterweight Division
25 Jan 2018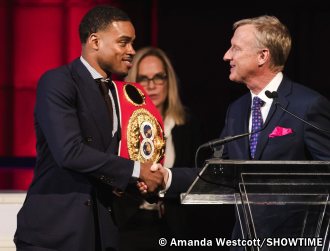 Not since the days of Sugar Ray Leonard, Thomas Hearns, and Roberto Duran has there been such a Buzz in the Welterweight division (147lbs). For those not familiar with the term "Buzz" in a boxing sense, it means p


The Greatness of Floyd "Money" Mayweather
06 Dec 2017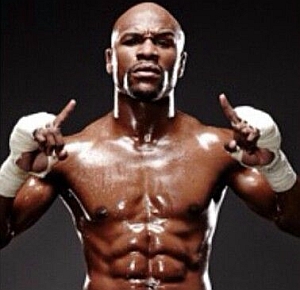 On October 11, 1996 Olympic Bronze Medalist Floyd Mayweather Jr. made is professional debut by stopping his opponent in two rounds. That was more than 20 years ago. Mainstream fighters like Mike Tyson, Evander Holyfield, and O