There are 47 articles attributed to this author.
Displaying articles 31 to 40.
MOSLEY IS PACQUIAO'S BEST AVAILABLE CHALLENGE AT WELTERWEIGHT
07 May 2011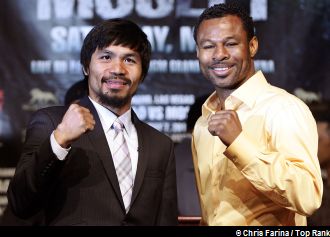 As Mayweather Continues to Hide Underneath the Skirt of Excuse Tungod, Inabanga, Bohol – The tumultuous months of waiting are almost over. Filipino boxing sensation Manny "Pacman" Pacquiao weighed in at 145 lbs


THE MOSLEY PUNCH THAT PACQUIAO SHOULD BE MOST CONCERNED ABOUT
16 Apr 2011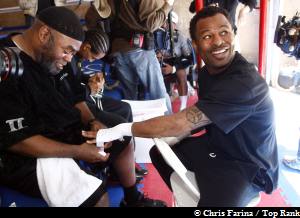 Tagbilaran City, Bohol – Barely three weeks to go before the much publicized and highly criticized faceoff between all-time boxing greats Manny "Pacman" Pacquiao (52-3-2, 38 KOs) of the Philippines and "Sugar"


TRAVERSING THE DONAIRE ROUTE TO BOXING IMMORTALITY
23 Feb 2011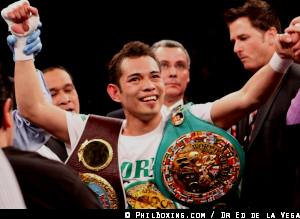 Tungod, Inabanga, Bohol – With his recent smashing victory over the previously unstoppable Fernando "Cochulito" Montiel of Mexico, "Filipino Flash" Nonito Donaire, Jr. has certainly caught much of the attention


LOOKING FOR PACQUIAO-OBAMA PICTURES? REASONS FOR THE DELAYED RELEASE CLARIFIED
20 Feb 2011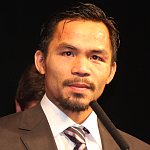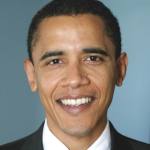 Tungod, Inabanga, Bohol – There is no doubt that the boxing public has been ecstatic and anxious to see the pictures of pound-for-pound king Manny "Pacman" Pacquia


WESLEY SO: ANOTHER STORM THAT CROSSED NOT JUST THE PACIFIC!
24 Jan 2011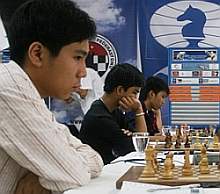 Tungod, Inabanga, Bohol – In a place where news items about Manny Pacquiao usually fill up the pages of newspapers'sports sections on a daily basis, and the boxer's whereabouts are almost always the topic of sports conversa


THE DONAIRE-VERSUS-MONTIEL PUZZLE
16 Jan 2011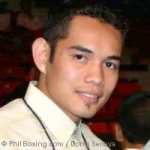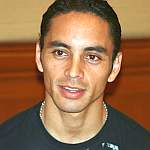 Tungod, Inabanga, Bohol – Enough with the personal issues surrounding Nonito "The Filipino Flash" Donaire already. A great and exciting matchup inside the square


WILL MOSLEY PLAY HOLYFIELD TO PACQUIAO'S TYSON?
11 Jan 2011
Is history going to repeat itself anew?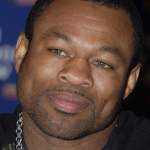 Tungod, Inabanga, Bohol – The year was 1996, month of November. "Iron" Mike Tyson was widely regarded as the world's most feared man inside the four corners of the squared circle. Yes,


PACQUIAO CAN'T KNOCK CLOTTEY OUT
10 Mar 2010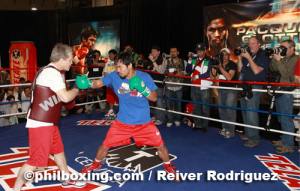 Tungod, Inabanga, Bohol – Or so I thought. Pinoy pride and the world's best fighting machine Manny "Pacman" Pacquiao (50-3-2, 38 KOs) has made a habit of proving doubters wrong. I have never doub


THE MUCH-DEBATED WEIGHTY ISSUE WILL BE JUDGED COME FIGHT NIGHT!
14 Nov 2009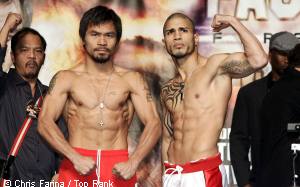 Tungod, Inabanga, Bohol – Only a mere pound separated the two combatants during the official weigh-in of the highly anticipated showdown between defending welterweight champion "Boricuan Bomber" Miguel An


SENATOR PACQUIAO MORE PROBABLE THAN CONGRESSMAN PACQUIAO
05 Nov 2009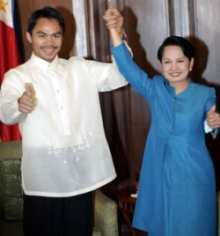 Tungod, Inabanga, Bohol, Philippines – While the rest of the boxing world is talking about this year's most anticipated boxing event, I feel it rather refreshing to deviate a little bit from the bout itself and talk abou