There are 6 articles attributed to this author.
Displaying articles 1 to 6.
NBA -- Lack of D, inconsistent play highlight Wizards' slow start
10 Nov 2017
WASHINGTON - John Wall and the Washington Wizards entered the 2017-18 NBA season with great expectations.​ They weren't just penciled in for a deep post-season run, they were supposed to be serious contenders with enough talent to challenge the Cleveland Cavaliers for the Eastern Conference ti


2017 NBA Finals -- Cavs avoid sweep, thrash Warriors in Game 4
10 Jun 2017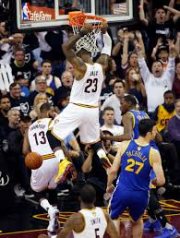 CLEVELAND -- ​The Cleveland Cavaliers ​will live to play another day. Down 0-3 against the powerhouse Golden State Warriors, the Cleveland Cavaliers set NBA Finals records of most points scored in any


2017 NBA Finals --- Kevin Durant 3 brings Warriors 1 game away from title (PHOTOS)
08 Jun 2017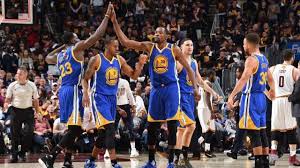 CLEVELAND -- Kevin Durant nailed a 3 from 26 feet to give the Golden State Warriors the lead for good as they rallied late to take Game 3 of the NBA Finals, 118-113, Wednesday night at the Quicken Loans Arena. ​


NBA PLAYOFFS -- Cavs destroy Celtics in Game 1 of the East Finals
19 May 2017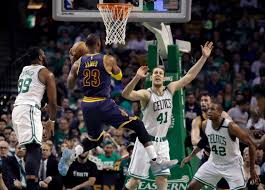 WASHINGTON -- After so much anticipation, ​so much hype, ​Game 1 of the Eastern Conference Finals turned out be a sleeper as the Cleveland Cavaliers ​annihilated the Boston Celtics, 117-103, at the TD Garden


NBA PLAYOFFS -- Olynyk steals the show in Game 7, Celtics advance to East Finals
16 May 2017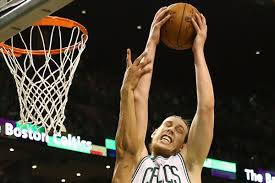 WASHINGTON -- Kelly Olynyk stole the limelight on Monday night​,​scoring 29 points to help the Boston Celtics beat the Wizards, 115-105, in Game 7 of t​he Eastern Conference Finals at the sold-out TD Garden​


NBA PLAYOFFS -- CELTICS-WIZARDS TUG-OF-WAR WILL BE SETTLED IN GAME 7
15 May 2017
WASHINGTON -- The Washington Wizards and the Boston Celtics hate each other the way Ohio State hates Michigan. It's a bitter rivalry that makes sports so great. On Monday night (Tuesday AM in Manila), the 2017 edition of this tug-of-war will be settled once and for all when the Celtics host the W