There are 10 articles attributed to this author.
Displaying articles 1 to 10.
NBA -- Bulls feast on Magic in last home game
16 Apr 2014
CHICAGO -- In their last home game of this regular season, the Chicago Bulls pounced on the Orlando Magic, 108-95, Monday night at the United Center. Mike Dunleavy led the Bulls' charge with 22 while Joakim Noah, who got MVP chants from the supportive home crowd, had 18 points, 10 rebounds and


NBA -- Gibson' 23 helps Bulls even series with Indy
25 Mar 2014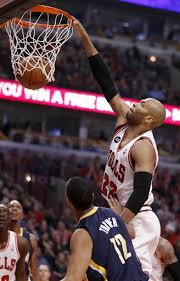 CHICAGO -- The Chicago Bulls got back at the Indiana Pacers, who beat them, 91-79, Friday night in Indianapolis. In Monday night's rematch at the United Center, the Bulls emerged victorious, 89-77, thanks mainly to Taj


NBA -- Durant's 35 points help OKC hold off Bulls
19 Mar 2014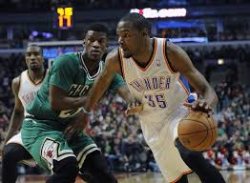 CHICAGO -- The Oklahoma City Thunder bounced back from a 109-86 home loss to the Dallas Mavericks on Sunday by beating the Chicago Bulls, 97-85, Monday night at the United Center. The Thunder neutralized the defensive


NBA -- Heat take control in Game 3
28 May 2013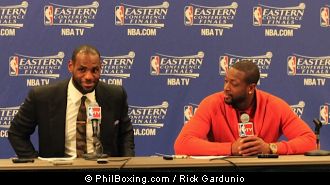 INDIANAPOLIS -- The Miami Heat imposed their might over the Indiana Pacers Sunday night, scoring a big Game 3 win, 114-96, at the Bankers Life Fieldhouse.   LeBron James scored 22 points to lead Miami's balanced offen


NBA -- D-Rose works out, thrills fans at United Center workout (PHOTOS)
20 Mar 2013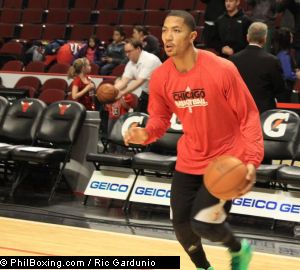 CHICAGO -- Fans who came to the United Center early for the Chicago Bulls-Denver Nuggets encounter had a rare treat Monday night. They saw superstar Derrick Rose break some sweat as he continues his quest to return from a devast


NBA -- Minus their Big 3, Spurs handle Bulls, 103-89
12 Feb 2013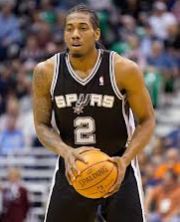 CHICAGO -- Even without their Big Three -- Tim Duncan, Tony Parker and Manu Ginobili -- who were nursing injuries Monday night, the San Antonio Spurs somehow found a way to win on the road. Thanks to Kawhi Leonard, who


NBA -- Hinrich sizzles, Bulls hold off Lakers
23 Jan 2013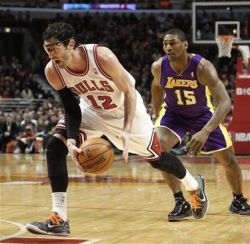 CHICAGO -- Kirk Hinrich came through with a game-high 22 points and eight assists and the Chicago Bulls pulled away late in the fourth quarter to beat the Los Angeles Lakers, 95-83, Monday night at the United Center.


NBA -- Noah stars in Bulls debut
02 Nov 2012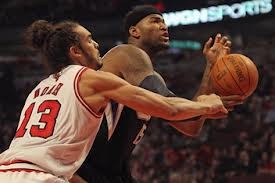 CHICAGO -- Center Joakim Noah was easily the center of attention Wednesday night when the Chicago Bulls opened the 2012-13 NBA season with a convincing 93-87 defeat of the young but talented Sacramento Kings at the United C


NBA EAST SEMIS - Dwyane Wade rebounds from poor Game 3
21 May 2012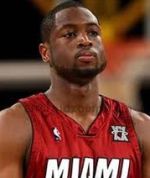 INDIANAPOLIS -- To say that Dwyane Wade had a dismal Game 3 is an understatement. It was more like catastrophic, one performance he wouldn't recall one day when his Hall-of-Fame career comes to a close. In that Game 3, where Miam


Nets stun Bulls at United Center
19 Feb 2012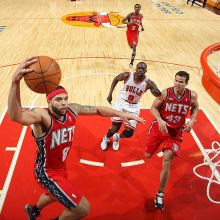 CHICAGO -- Kris Humphries may not be an All-Star just yet, but when the visiting New Jersey Nets rolled into town Saturday afternoon, the dude formerly known as Mr. Kim Kardashian played like he was one of the best pow